OPEN SUMMER 2022:
25. June - August 28:
Open every day, except Monday, 10:00 - 16:00
Adresse:
Kaupangveien 276, 3261 Larvik
See map
Entrance:
NOK 90
Mail:
post@kaupangprosjektet.no
Tel:
+47 90622744
Groups:
Get in touch and we will make an appointment.
NEW EXHIBITION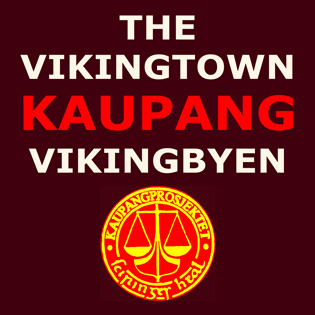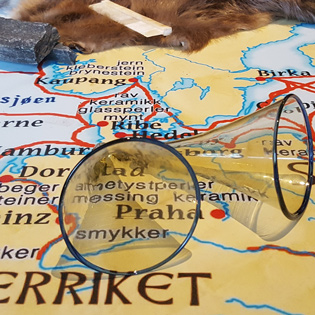 Archaeology, the Town, the trade and the power. Come and see! (new exhibition 2021)
Kaupangprosjektet:
Hosted at Kaupang, the Kaupang Project shows around and offers guided tours every day it is open. Take part in the history of the life and death of the Vikings in the city. Experience craftsmanship, knowledge, religion and food culture. See and hear about trade, trade routes and merchandise from far and wide.
FAMILY DAYS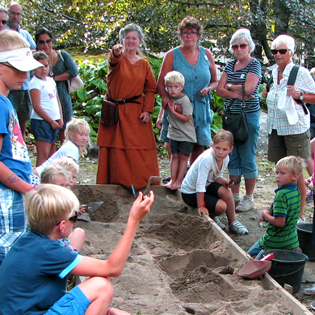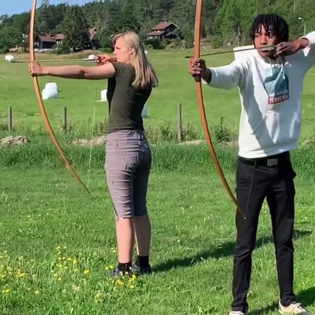 Activities for young and old
Every Wednesday until August 11th is a family day at Kaupang
We have archaeological excavation for the children to participate in. We shot with bow and arrow, and you can sling yourself a leash, like the Vikings did.
When it's family day, it's time for Viking food!
In the middle of the day, our tasty Viking soup is served, prepared in the Viking pot over open fire. It is served boiling hot, completely freshly made. Bread, you bake it yourself on the roof over the open flame. The price for soup, bread and raspberry juice is NOK 100. (Only soup: NOK 70)
Making bread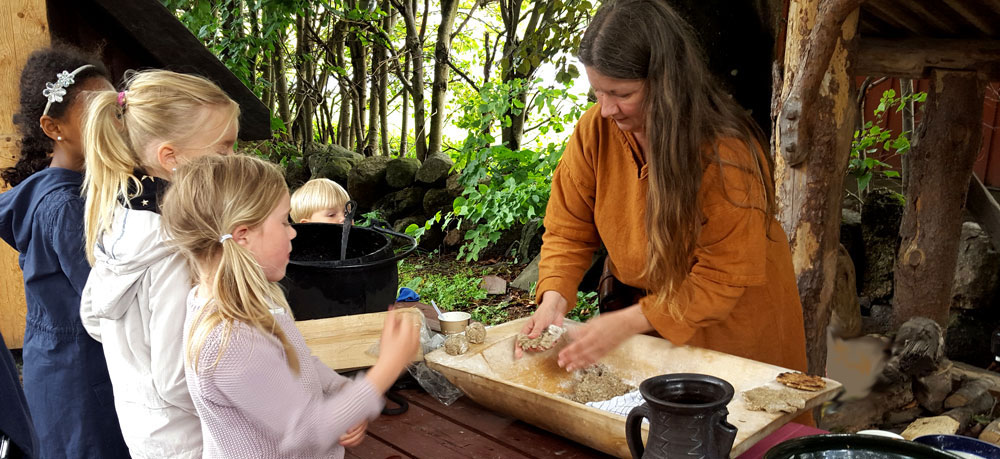 The soup is served and you make your own bread.
At 13:00 every Thursday and Sunday in July and until August the 14th there will be stories told or the history of Nicolaysen's Vikings.
Fasanatur:

We have a cultural trail for children, young people and adults. Bring your smartphone!
The trail is easily accessible, has questions and answers, and is adapted for all ages.
There is a simpler version for children, where one does not need a smartphone.
It's suitable for the whole family. Welcome!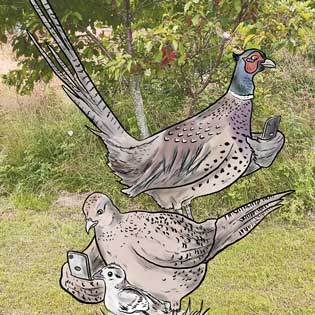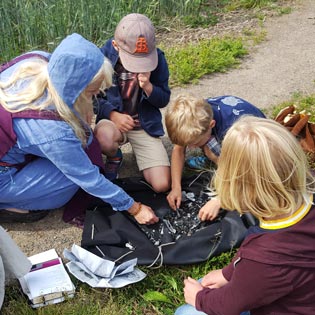 Enjoy a pheasant-trail and/or explore the large burial grounds.
Full speed or slow down?
It's up to you. Participate in activities or relax and take it easy. In any case, the hosts do their best to ensure that everyone has a great day!
FOR GROUPS:
By appointment, we are happy to arrange an experience day or a small party. We accept groups of up to about 100 people. We offer Viking food, made on site, over an open fire, as the Viking did. We organize Viking games for everyone to participate in, crafts and practical excavations for children. Our guests can try shooting with the bow and arrow of the time, or participate in other physical Viking competitions. We have historical board games and viking quizzes, and maybe you will meet the volve . .
By bike in vikingland:
The bicycle brochure (Norwegian, only) shows directions and descriptions of 10 fine cultural heritage sites in Skiringssal. Thanks to the Culture Department in Larvik Municipality who helped us get it printed.
Download it and take a bike ride:
Bike brochure
This is where the city was located. Founded in the year 800. It dissappeared before year 1000.
Founded in the year 800, Kaupang in Skiringssal became an important place for trade and crafts for Vikings and others. The location inside Viksfjorden must have been of great importance for the town and the trade.
A lot has been written about Kaupang's history. Here is an article published by The Dockyards: